When I realized that such things as child exploitation, world hunger, child labor, and lack of a child's education existed I was heart broken. Though, I was equally motivated to strive to make a difference in our world.
I personally never thought to become a delegate of Miss Teenage Canada, let alone being crowned Miss Teenage Canada! Though, I must say it still is a dream come true for me. It still remains a dream come true for me because of the opportunities the Miss Teenage Canada Pageant gives me and allows me to experience. Miss Teenage Canada gives me a platform to lend my hand out to people who are living in danger, in reality. All of the delegates have fundraised for Free The Children, that alone is an honor for anyone to be donating to make a difference. It really allows me to voice out my opinions and my strong beliefs. It allows me to represent my country! This pageant has given so much to the delegates and does so many things to the nation. These and so many more reasons are why Miss Teenage Canada is the largest teen competition in Canada. These and so many more reasons are why becoming Miss Teenage Canada is every teenager's dream.
Why wouldn't anyone want to become Miss Teenage Canada? There is no reason I've discovered! 😛
The Miss Teenage Canada pageant began in 1969 and nationals was always held in Toronto, Ontario. It was originally considered a beauty competition for teenagers around Canada from the ages 14 to 17 and was televised on CTV.  In 1972 it was renamed as Miss Teen Canada and was sponsored by A&W Drive Ins and as well as Cleo Productions for most of the years. In late 1990, some financial concerns caused the pageant to discontinue.
After many years, a lot of pageants came about in Canada and many "Teen Canada Pageants" started. Though in 2008 Miss Teenage Canada started again with the producer Michelle Weswaldi as Miss Teen Canada-World! Just this year, 2014 the pageant was renamed once again due to the confusion with other pageants. It is now Miss Teenage Canada.
This is Katie Starke, she was Miss Teenage Canada in 2008.
This is Siera Bearchell, she was Miss Teenage Canada in 2009.
This is Channing Killi Smendziuk, she was Miss Teenage Canada in 2010.
This is Lauren Howe, she was Miss Teenage Canada in 2011.
This is Megha Sandhu, she was Miss Teenage Canada in 2012.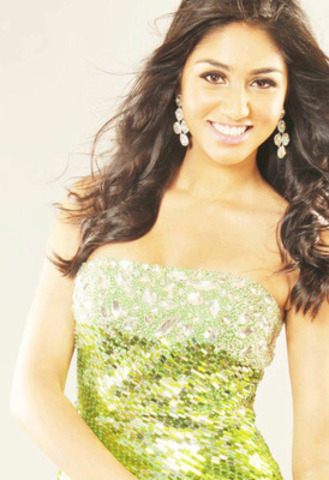 This is Jillian Martin, she was Miss Teenage Canada in 2013.
These are pictures of some of the amazing and 'once in a lifetime' opportunities previous winners have accomplished.
This was Megha Sandhu, Miss Teenage Canada 2012 speaking during We Day!

This was Siera Bearchell, Miss Teenage Canada
2009 in Kenya helping the people there!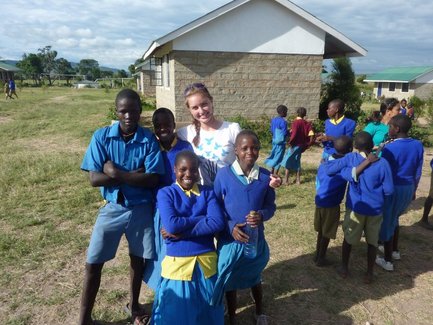 This was Lauren Howe, Miss Teenage Canada 2011 representing Canada in India
and helping the people there!
This is Jillian Martin, Miss Teenage Canada
2013 who is dropping the puck at the
Saskatoon Blades game!

Now, this is Miss Teenage Canada 2014!
This successful pageant really brings confidence to girls who inspire others and are role models for all the other girls. Each year about 70 delegates are chosen and even if only one girl comes out wearing the crown and sash for Miss Teenage Canada, the pageant brings a type of joy, happiness, and confidence for all participants which makes everyone truly, a winner. I have already experienced the confidence, joy, and happiness and I am ready to share it with the world whether I become Miss Teenage Canada or not!
http://www.missteenagecanada.com/